• food gifts • gift guide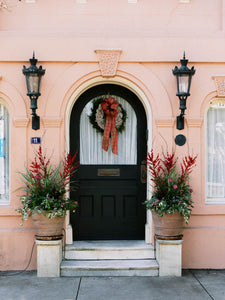 While overindulgence just might inevitable during the holidays, our list of delicious food and drink gifts below skew towards the healthier end of the treat continuum. Some of them are down right healthy!! All of these suggestions are available online, but we suggest planning way ahead as Goodio Chocolate Advent Calendar. Creamy, smooth, vegan and brimming with fresh flavors, we discovered the Finland based Goodio in London a few years ago and have splurged stateside ever since. (translation: it's expensive, but there's nothing like it – super smooth and the flavors are incredibly fresh!) Get this advent calendar before it...
---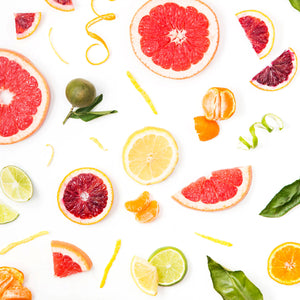 Why is it that lemons, limes, grapefruit and blood oranges feel so right for summer? Is it the bright zing of their juice? Or the tangy-sweet-sour pop they add to salads, a glass of water or even squeezed over a cup of fresh berries? Did you know that when you squeeze fresh citrus over food, the essential oils are released from the rind at the same time as the juice? These oils have a greater depth of flavor than the juice – which is why the zest of a citrus fruit is so often used in recipes.  Here's a quick round...
---
At Mood Food, we (obviously) love a great smelling essential oil. It's pretty much what our business is built on. But what we can't stand are chemically created fragrances – especially when they're trying to pass themselves off as "coming from nature." We've walked into other people's houses and unplugged 'plug-ins,' thrown tantrums when family members brought scented garbage bags into the house (.. um, sorry about that, it would have been so much nicer to just quietly donate them) and changed seats in waiting rooms when a nearby person's clothes reek of overly scented fabric softener. So many of...
---
We understand that not everyone is a fan of lavender. For our founder, Linda, there was always something about the base note of lavender that seemed a little 'powdery' and almost resinous, so, for years she ignored lavender based blends and always kept an eye out for alternatives. But first, a quick once over to explain why lavender has become a go to oil for relaxation and stress reduction. Lavender contains both linalool and linalyl acetate. Linalool is known to be calming to the mind, while linalyl acetate can release muscle tension. In some cases, substitutes for Lavender contain these...
---
Just in time for BTS, find our more about our College (self) Care Mini Kit.