• Best Stocking Stuffer • Easy Holiday Gift • Positive Affirmation Cling • self care gifts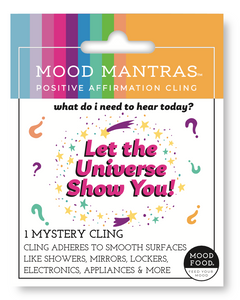 Office White Elephant? Book Club? Work Friends? Here's a few thoughts on why our Mystery Cling is the answer and why we think it's the perfect gift. It's ageless. We designed the messaging with adults in mind, but we're finding teens and tweens love them too. It's thoughtful, but not in a creepy or sappy way. It's a great conversation starter – it gets people talking, or better yet, thinking! It's unique. Really – have you seen these anywhere else? It's inexpensive, coming in under the $10 cap – even with shipping! It's fun! Who doesn't love the thrill of...
---
• gift guide • Positive Affirmation Cling • self care gifts
Can we go a little deeper here? Beyond physical self care here with suggestions for gifts that work our mind and heart? Whether they help us tune in – or out - or think through things and really dig deep to allow for transformations that might go a little further than a body oil or a pedicure (not that there's anything wrong with either of those!). Here are a few ideas that get us thinking, in a kind and loving way. Most of these suggestions are tried and true for us. They've really made a difference and moved us forward...
---
• advent calendar gifts • gift guide • self care gifts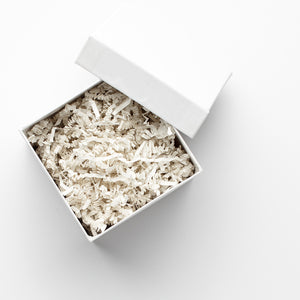 Every year there are a few of 'those' gifts – the ones that are impossible to get your hands on after the first week of November. Here's an early round up of a few goodies that we're sure will be sold out soon. Our suggestion, don't wait too long to grab 'em! Advent Calendars: Always a great go-to, advent calendars have exploded in the last few years. With so many options to choose from, there's sure to be something for someone on your list. Some notes for this season: Aldi 'drops' theirs in store on November 1st. See the options...
---
They stick like a sticker, but there's no adhesive - so, yes, we think our clings are pretty magical. You can move them anywhere you like and there's nothing sticky left behind. This makes our clings perfect for mirrors, appliances, lockers, walls and more. They'll adhere to any smooth surface, and we've found that they really hold firmly. But if your surface is dusty or dirty, that impedes the stickiness… just rinse any particles off the back of your cling, let it air dry (a towel or even a paper towel will just deposit lint) and it will be as...
---
• New York Now • NYNow • Tradeshows
Here's a round up of some of the brands we met and fell for at February's NYNow Show.